Bingo
Every evening (in season)
Join us every night for our over 18s cash bingo! Ticket sales 7.15-8pm, followed by eyes down at 8.15pm. Will you be one of our lucky winners?
Family Entertainment
Every evening from 6pm (in season)
Join us for some serious family fun time with a daily variety of entertainment and activities including party dances, gameshows, quizzes and more…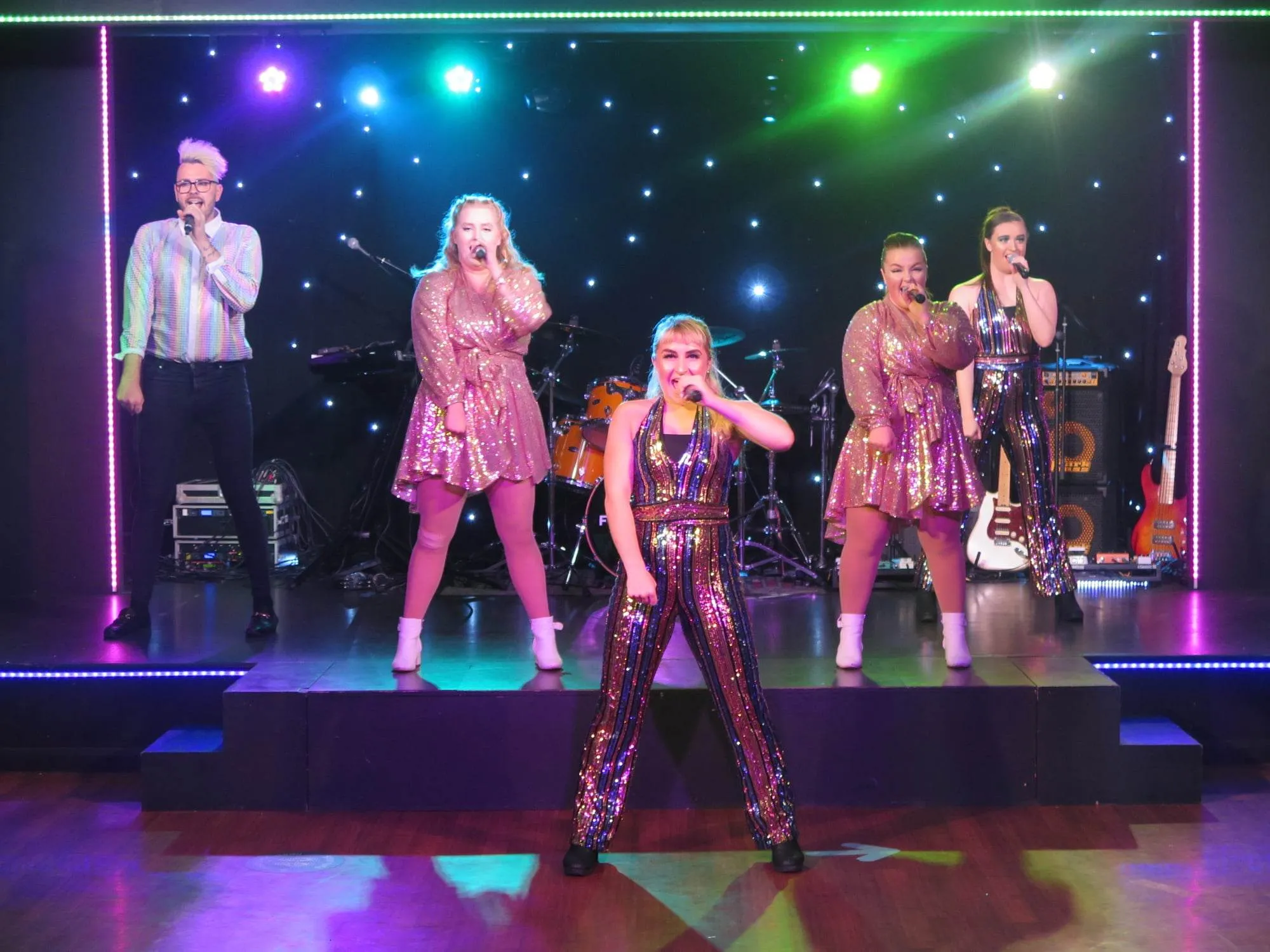 Allstar Showtime
Subject to Entertainment Programme (in season)
The Allstars take to the stage to perform in-house productions or solo cabaret spots, with vocal harmonies and energetic choreography.
Ozzie's Shop
Every evening from 6pm (in season)
Explore an assortment of exciting toys; light-up wands, squishy animals, bouncy balls, teddies, Ladram Heroes merchandise and much more…
Evening Entertainment at Ladram Bay
The Allstar Entertainment Team bring you a jam-packed schedule each evening catering for all members of the family; from kid's time to showtime, Waves Bar is the place to be! Make those magical family memories, hitting the dancefloor, playing along in our family gameshows or experiencing the buzz of in-house production shows and incredible visiting acts. We can't wait to see you!
Reviews
The evening children's entertainment was great - Big shout out to Emma & Ryan for making us laugh & the children thoroughly enjoyed it.
The children 1 & 4 thoroughly enjoyed the kids entertainment! A massive thank you to the entertainment team who took the time to learn names and make all the children feel a part of the entertainment!
The All Stars made the entertainment thoroughly enjoyable. Ryan, Emma, Jodie, Caitlin, Lucy and Lee are great with the kids and then turned it up for the adult shows later in the evenings.
Clubhouse was good fun and entertainment was very good for both kids and adults.
The entertainment team were fantastic, so much energy and professionalism. Really enjoyed their shows.
All of the entertainment was enjoyed and you can tell the team put time and effort into their shows. Thank you for a great break.
The entertainment guys work so hard and are so talented, so much fun! Cannot wait to be back.
The entertainment staff work so hard. We have travelled the world and never seen entertainment so good. They put so much effort into everything they do. Night after night they make each night as if it is their first night.
The evening entertainment venue was fab. We played bingo & then stayed for the show every night. They have a visiting show twice a week and the other nights the entertainment was provided by the entertainment team, with a different themed show every night. The entertainment team are all truly very talented.
We had such an amazing stay at Ladram Bay. They have a range of activities to suit all ages, big shout out for all your amazing entertainment.