Daytime
Different themed activities every morning (in season)
Suitable for a variety of ages
Join the Ladram Bay Allstars every day in Waves Bar (downstairs of The Three Rocks) for a different fun-packed themed activity, from arts and crafts to sensory play, from making your own teddy bears to enjoying one of our chocolate parties*! If you find yourself staying over a holiday period, look out for seasonal events such as Easter egg hunts and pumpkin carving. *Some daytime activities are chargeable.
Evening
From 6pm every evening (in season)
Suitable for a variety of ages
Dance the night away to all your favourite songs by starting your evening at our Kid's Disco in Waves Bar. The fun doesn't stop as we follow up with an hour of Kid's Time, featuring exciting games to get you moving, party dances with the Allstars and a chance to win lots of prizes.
Meet the Ladram Heroes!
Every evening (in season)
Suitable for a variety of ages
Look out for Ladram's resident Heroes, Ozzie the Otter, Captain Scratch and Pickles the Parrot, featuring in Meet and Greet, Story or Showtime in Waves Bar.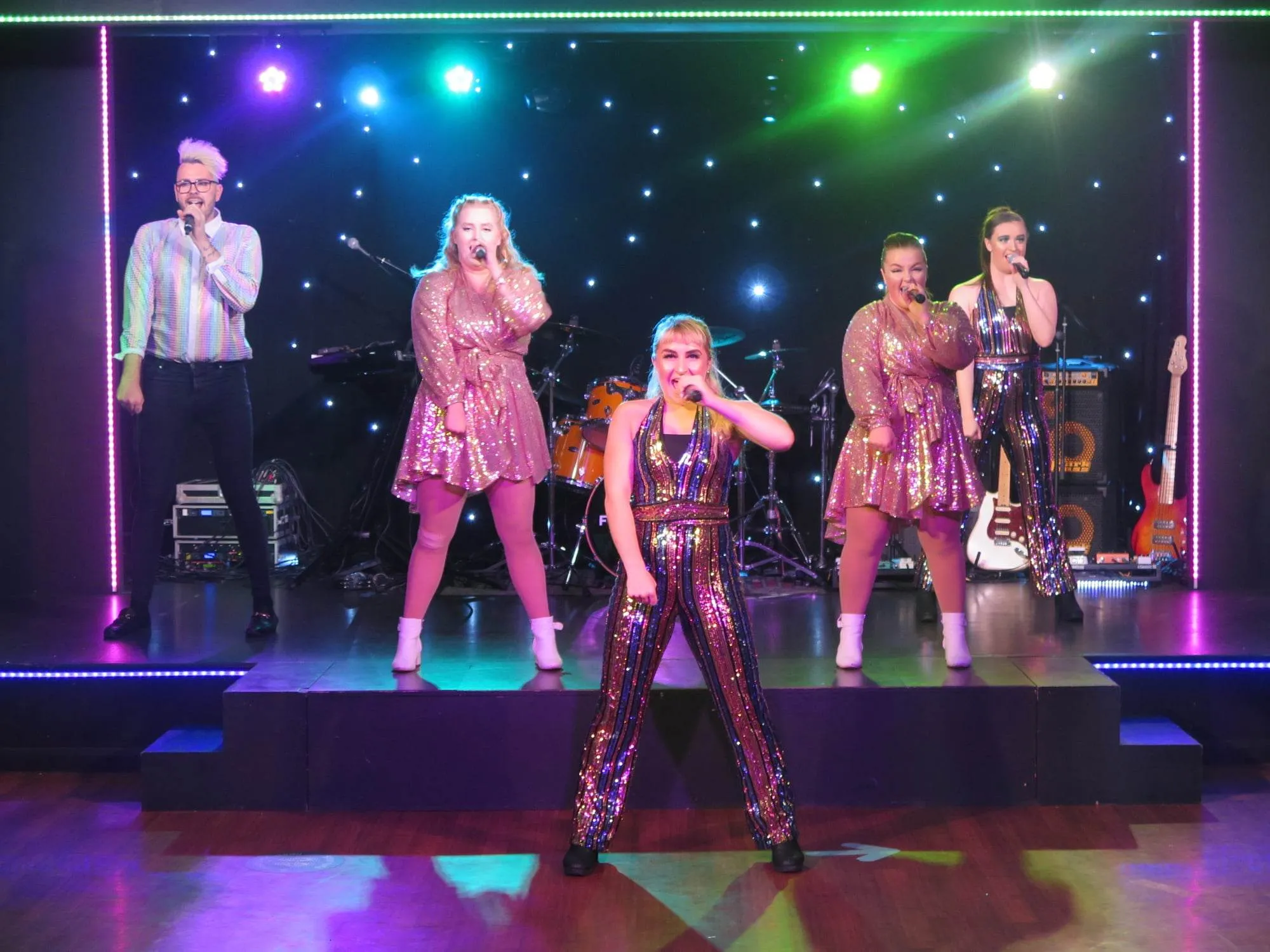 Quality Family Entertainment
Here at Ladram Bay, we pride ourselves on having a variety of daytime and evening activities to keep the kids (and the whole family!) entertained every day and night! No matter the weather, the Ladram Allstars are ready for you! Check your entertainment guide in your welcome packs or the entertainment board found in the The Three Rocks foyer to find out what's on during your stay. We can't wait to welcome you! Under 8s must be accompanied by a responsible adult for all activities.
Reviews
The evening children's entertainment was great - Big shout out to Emma & Ryan for making us laugh & the children thoroughly enjoyed it.
The children 1 & 4 thoroughly enjoyed the kids entertainment! A massive thank you to the entertainment team who took the time to learn names and make all the children feel a part of the entertainment!
The All Stars made the entertainment thoroughly enjoyable. Ryan, Emma, Jodie, Caitlin, Lucy and Lee are great with the kids and then turned it up for the adult shows later in the evenings.
Clubhouse was good fun and entertainment was very good for both kids and adults.
The entertainment team were fantastic, so much energy and professionalism. Really enjoyed their shows.
All of the entertainment was enjoyed and you can tell the team put time and effort into their shows. Thank you for a great break.
The entertainment guys work so hard and are so talented, so much fun! Cannot wait to be back.
The entertainment staff work so hard. We have travelled the world and never seen entertainment so good. They put so much effort into everything they do. Night after night they make each night as if it is their first night.
The evening entertainment venue was fab. We played bingo & then stayed for the show every night. They have a visiting show twice a week and the other nights the entertainment was provided by the entertainment team, with a different themed show every night. The entertainment team are all truly very talented.
We had such an amazing stay at Ladram Bay. They have a range of activities to suit all ages, big shout out for all your amazing entertainment.