Here at Ladram Bay, we're struggling to believe that the festivities are once again upon us – hasn't the year flown by! 
What a fantastic end of season Owners' party we all enjoyed just a few weeks ago – the perfect finale to a fun-filled family-focussed year of making memories at Ladram Bay. 
It's always nice to achieve and we're proud to have received a great deal of awards and accolades recently allowing us to stay ahead of the competition! We were awarded the Hoseasons Diamond Award for Family Fun in Devon, Somerset & Dorset for the 10th consecutive year just last month in addition not only retaining our Visit England 5-star accolade, but also receiving an extra special Gold award too…
"VisitEngland's Gold Awards celebrate accommodation establishments that outperform in their category, offering exceptional quality within their star rating. The awards help guests find special places where hosts go the extra mile." 
Other recent successes include the Tripadvisor Travellers Choice Award for 2021 plus the Platinum Loo of the Year 2021 accolade – everyone loves a good loo!  
We've had an amazing team this year; the commitment and enthusiasm shown by all was celebrated at our Team star awards just last month. Outstanding effort & dedication to Ladram Bay were recognised with individual department winners, and as a result of the incredible commitment displayed this season, for the first time ever we saw two winners announced.
Our runner up was dedicated Pete Swist from Maintenance. Always on-hand to jump in and get the job done, hardworking and efficient Pete is a valued employee by team, management & guests. Multi-skilled in hot-tub checks, siting & preparation of our new Owner's vans on park, Pete has excelled within the busy season. This year's winner has received three team star monthly nominations in as many years. Finally taking the crown for 2021 was terrific team player Guy Hilliar. Consistently a strong performer providing huge support to the Three Rocks management team and inspiring those around him with a positive can-do attitude.  A themed night of fantastic live entertainment, delicious food from Dough bro's, and even a spectacular firework display really did end our open season with a bang! 
 Our current opening times throughout winter are from 9am daily however over the Christmas period office hours will change to the following. 
Sunday 19/12/2021  9.00-3.00
Monday 20/12/2021 – Wednesday 22/12/2021 9.00-4.00
Thursday 23/12/2021 – Monday 27/12/2021 Closed
Tuesday 28/12/2021 – Thursday 30/12/2021 9.00-4.00
Friday 31/12/2021 & Saturday 1/1/2022  Closed
Sunday 2/1/2022 9.00-3.00
Should you wish to contact us please do call on 01395 568398 or email info@ladrambay.co.uk – we will endeavour to reply to all messages asap upon our return.  
 The Three Rocks
We've appreciated the slightly slower days of September and October but enjoyed a final bang over half term, with the fabulous fireworks display and buzz around the entertainment activities. The team had their creative juices flowing when designing the hugely successful Halloween cocktails and milkshakes. Our in-house competition saw summer winner Matt Gilbert with his deliciously sweet Carri-bay-an Krush and autumn winner Hollie Hinksman with her MagicalMad Hatter beverage come up trumps. 
We had an amazing evening at the Park Awards and we're proud to boast two winners across our departments. Our kitchen hand Blake Blackwood took the back-of-house award after a strong year, proving himself as a reliable and committed team member, particularly popular as our chief Carvery chef. Freddie Ziegler won our front-of-house award; an especially gifted barman and heavily dependable member of our large team. We're thrilled to have our Team Leader Guy Hilliar win the overall Team Star of the year for the entire park after an incredible performance – congratulations Guy! Over the winter we'll be hard at work creating a new menu – watch this space! Please feel free to get in contact with fan-favourites and ideas. 
Sports & Leisure 
Although the park is closed for the season, don't forget our Swimming Pool complex is still open for day entrance this winter. Open 5 days a week, Wednesday to Sunday, 9.30am — 6.00pm between 3/11/21—1/3/22, the perfect opportunity to relax and rejuvenate in between the busy festivities! (Please note facilities will be closed 24/12/21—26/12/21 and 31/12/21—1/1/22 inclusive) . For more information click here.
Entertainment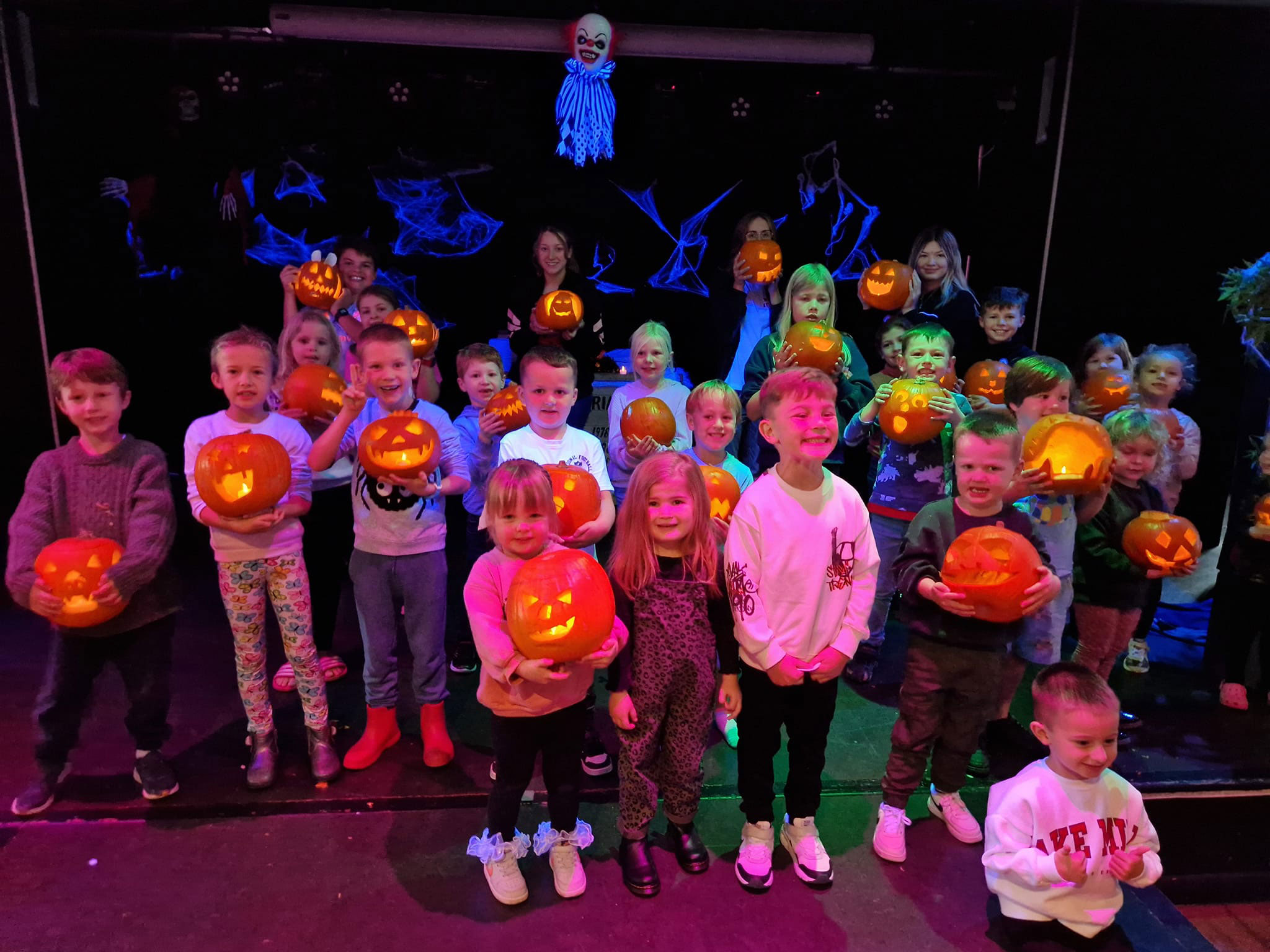 What an amazing season it's been at Ladram Bay! We want to say thank you so much to all of you who have supported us throughout 2021, we hope you have had as much fun as we have. 
We finished the season with a spectacular Halloween half term, followed by a magnificent End of Season Owners Party. Roll on 2022! 
We are now in the process of booking live acts for next year and are pleased to confirm we already have a date for your diary: Complete Madness are returning to Ladram Bay on 17th September 2022! We hope to see you there. 
Shop and Beach Shack
Local to Ladram?
We're open for both your essentials and tasty treats between 9.00am—3.00pm each day (excluding 24/12/21—2/1/22 inclusive). Pop in and say hello for your hot & cold food/beverages, newspapers, milk, bread eggs and much more!  
Marketing
On behalf of the Marketing duo here at Ladram Bay we'd like to take this opportunity to thank you all for your active involvement both online within our social media and via email submitting imagery and magical memories helping create plenty of content highlighting what an amazing special place Ladram is. 
If you fancy a giggle, be sure to look out for our Christmas Saturday sing-a-long clips bound to make even Scrooge crack a grin! These will be shown on Facebook this December, and may even inspire you and your loved ones to submit your own festive renditions.